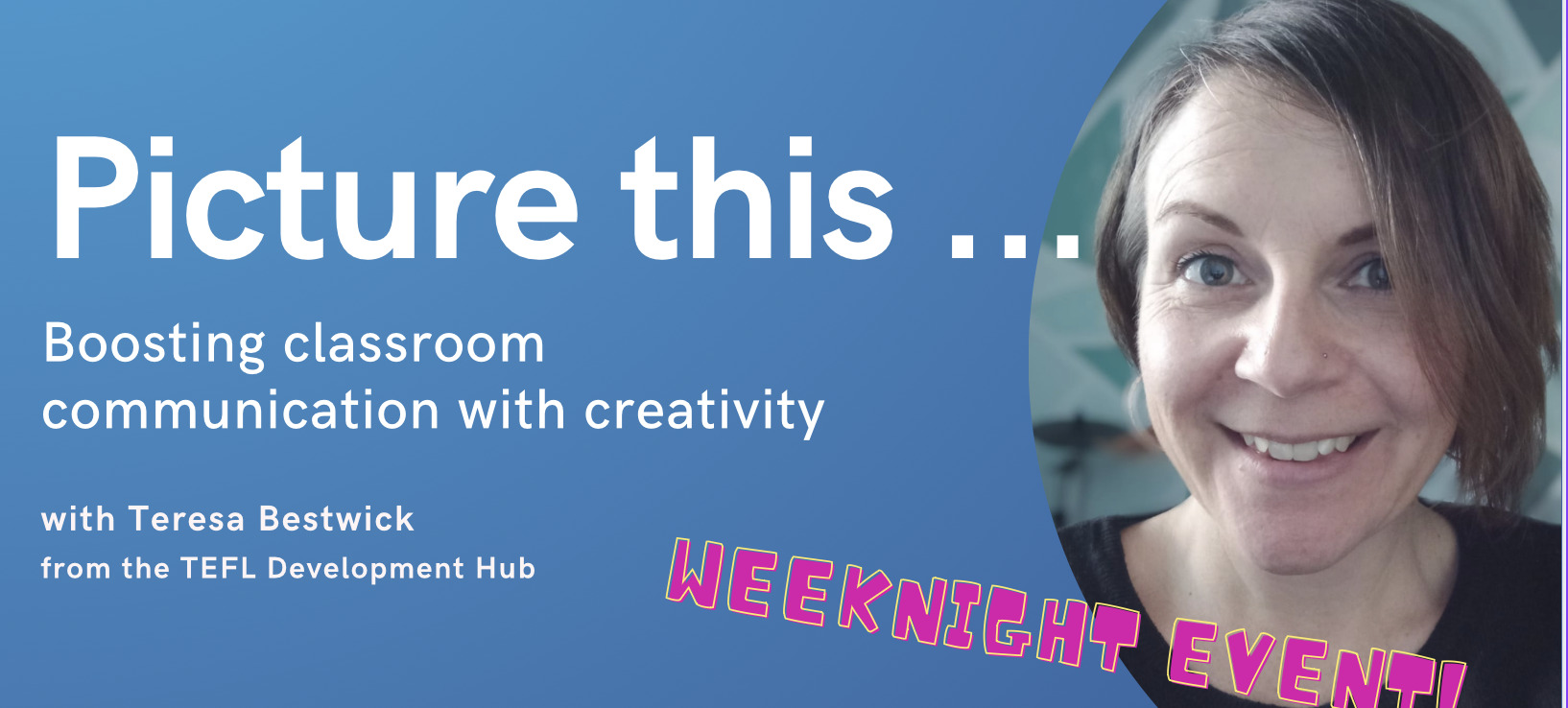 In this practical workshop, Teresa will share a variety of activities vou can use in your lessons with photos and mental imagery. The activities can be adapted to different levels and contexts, and encourage learners to use creativity to boost communication.
WEEKNIGHT EVENT!
Bio: Teresa Bestwick is a teacher trainer and materials writer based in southern Spain. She is keen on professional development and runs a Facebook community for ELT professionals, the TEFL Development Hub, which has webinars and weekly questions to help people engage with their practice. When not in front of the computer, she enjoys gardening, watching sci-fi and drinking craft beer.
TUESDAY 24 Oct from 19:30 till 21:00
BRING A FRIEND!
Share your love for ELTA Rhine and help us grow. If you think a colleague or teacher friend would be interested in this event, invite them along. Let them be your Plus 1 and you benefit too. Discuss the ideas presented in the workshop, try out implementation ideas on, and share your classroom experiences – having a Professional Development partner helps you fully take advantage of the knowledge you gained and the time you invested.
Days
Hours
Minutes
Seconds
Start Time

October 24, 2023 - 7:30 pm

End Time

October 24, 2023 - 9:00 pm